Los Angeles, 12th February 2016 – Gucci is pleased to announce that its new ambassador for watches and jewellery is the British musician Florence Welch, lead singer of Florence + the Machine.
Today, the House hosted a press conference to elaborate on this new partnership at a private event in Los Angeles. Florence, who is attending the Grammys, was interviewed in front of an invited audience by British broadcaster and journalist Alexa Chung. Alexa also took over the Gucci Snapchat account this morning to reveal the House's partnership with its new ambassador.
Alessandro Michele, Creative Director of Gucci, says, 'Florence has become a good friend, but I wanted to work with her primarily because she is an exciting artist. Her dark, romantic songs are timeless and full of passion and emotion – in many ways they evoke the spirit of Gucci.'
Florence Welch says, 'I am a magpie, and when Alessandro and I first met we bonded over our love of jewellery. I truly believe that what he is creating at Gucci today is magic, and I am so excited to be part of it.'
At the event, Gucci unveiled its latest timepiece, the G-Timeless automatic, which was worn by Florence Welch. A design featuring an eclectic mix of decorative bees, a heart and stars, the G-Timeless automatic combines the vibrant, striking creativity of Alessandro Michele with the tradition of Swiss fine watchmaking, and introduces the new motifs the designer is developing for the House to the world of Gucci horology.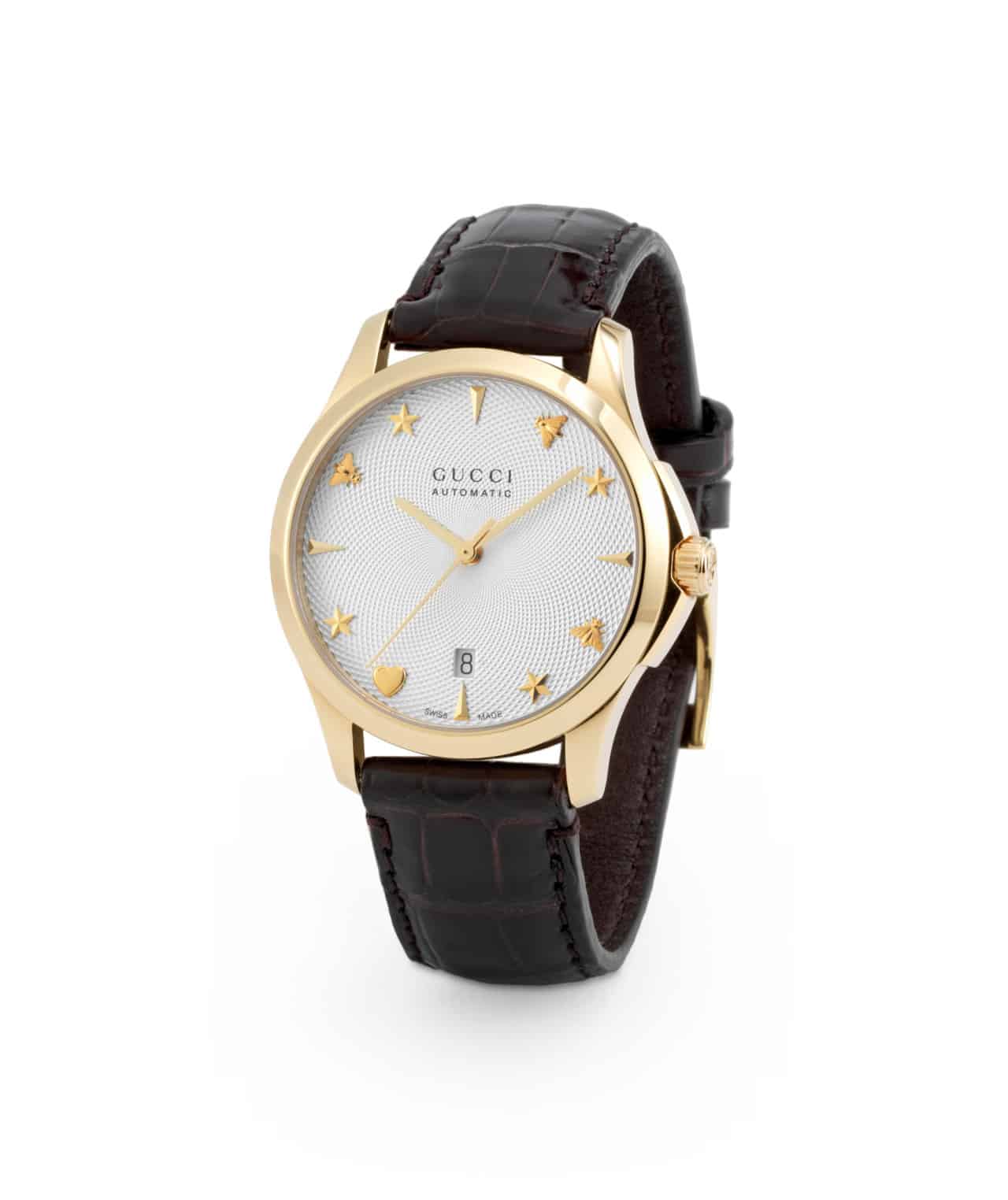 Reflecting her eclectic personal taste, Florence Welch has also chosen a bangle and a mix of rings from Gucci Jewelry's Icon, Marché des Merveilles and Flora collections. Her hands are adorned with rings in 18kt yellow and pink gold, each decorated with precious stones, diamonds, or motifs like the honeybee. These are paired with a delicate honey bee bangle, in yellow gold. The stacked rings and different metals gives a vintage allure in line with Florence's own eccentric style.